12 Ways to Unleash your Business' Potential
Find out why Success Has No Limits!  Achieve your true potential and grow your business with ease. 
In this e-Book, you'll get insights into how you can scale, grow and achieve new levels of success!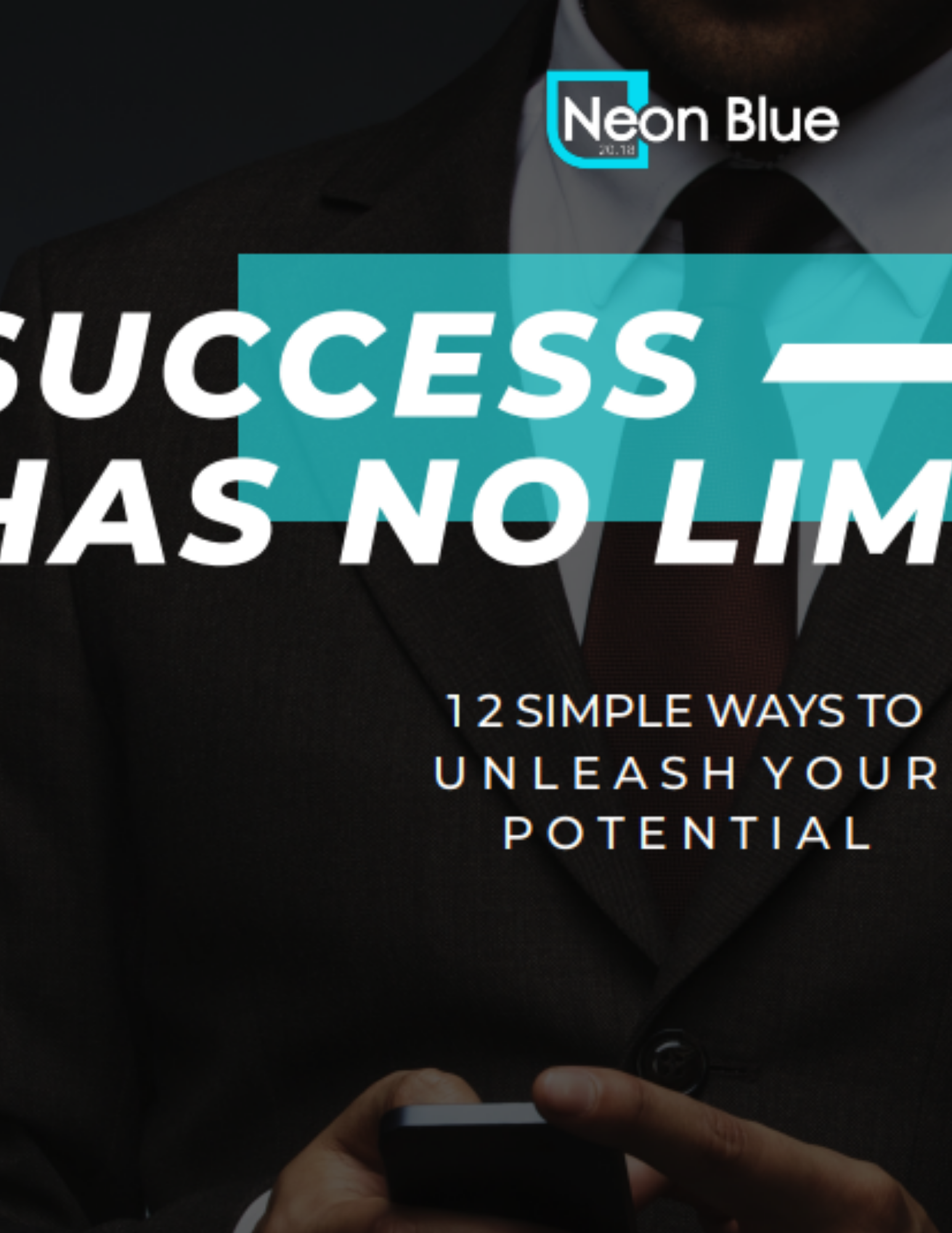 Importance of Strategic Planning
How to Identify Your Niche Market
How to Position Your Brand for Success
How to Choose the Right Business Tools
How to Pinpoint Inefficiencies
How to Measure and Monitor Company Health
Neon Blue transforms how brands build, manage and grow their businesses. Our team provides the best in class experience to companies, giving them the ability to increase revenue, market effectively and efficiently and scale without risk. When combined with our passion, commitment to innovation, and more than 40 years of experience, Neon Blue solutions deliver the results companies want at each step of their brand's journey.